We sell the better quality spring systems  Yes, they cost us more but we want our customers to get the most for their money.  Our spring systems will last longer than the lesser quality (Corsicana or Hampton and Rhodes).
Question:  What makes a good spring mattress?
Answer: The more steel the better!  (Steel costs more than foam and guess what?…….  Steel is stronger than foam)  
When buying a spring mattress you want to look for steel reinforced sides and not foam encasement.  (Sure the salesman will tell you that "Foam Encasement" is better, but it's not)
We always carry a huge inventory of products ready to be delivered

Select Plush Mattress
Plush mattress with 390 coil count steel reinforced sides
Damask cover
Queen priced at $129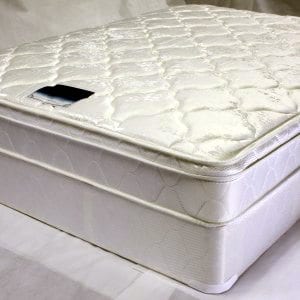 Euro Top Mattress
Premier Euro Top Mattress
Offers 390 coil count with steel reinforced sides
Damask Cover
Queen Plush only $139 (Euro top or Pillow top add $25)

Plush Innerspring Quilted Mattress
This is the 390 coil count steel reinforced Innerspring Quilted Mattress ~¾" Quilted Padding
Queen mattress $139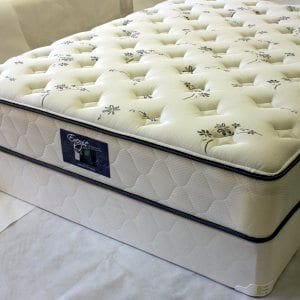 Heavy Duty Plush Mattress
These pillowtop mattresses are top of the line quality
Heavy duty 13 gauge steel coils with steel reinforced edges
biodegradable  high density 2 lb. soybean foam padding with a cotton cover
This is as good as a pillowtop gets
Queen mattress only $299
King mattress only $449
Low Priced Firm Plush Mattress
This is the 390 coil count system with 13.5 Gauge steel coils and steel reinforced edges.
(This is not the cheap foam edges and 252 coil count system that our competition sells for the same price)
These are good solid mattresses that will last a long time.
Twin set $199
Full set $235
Queen set $250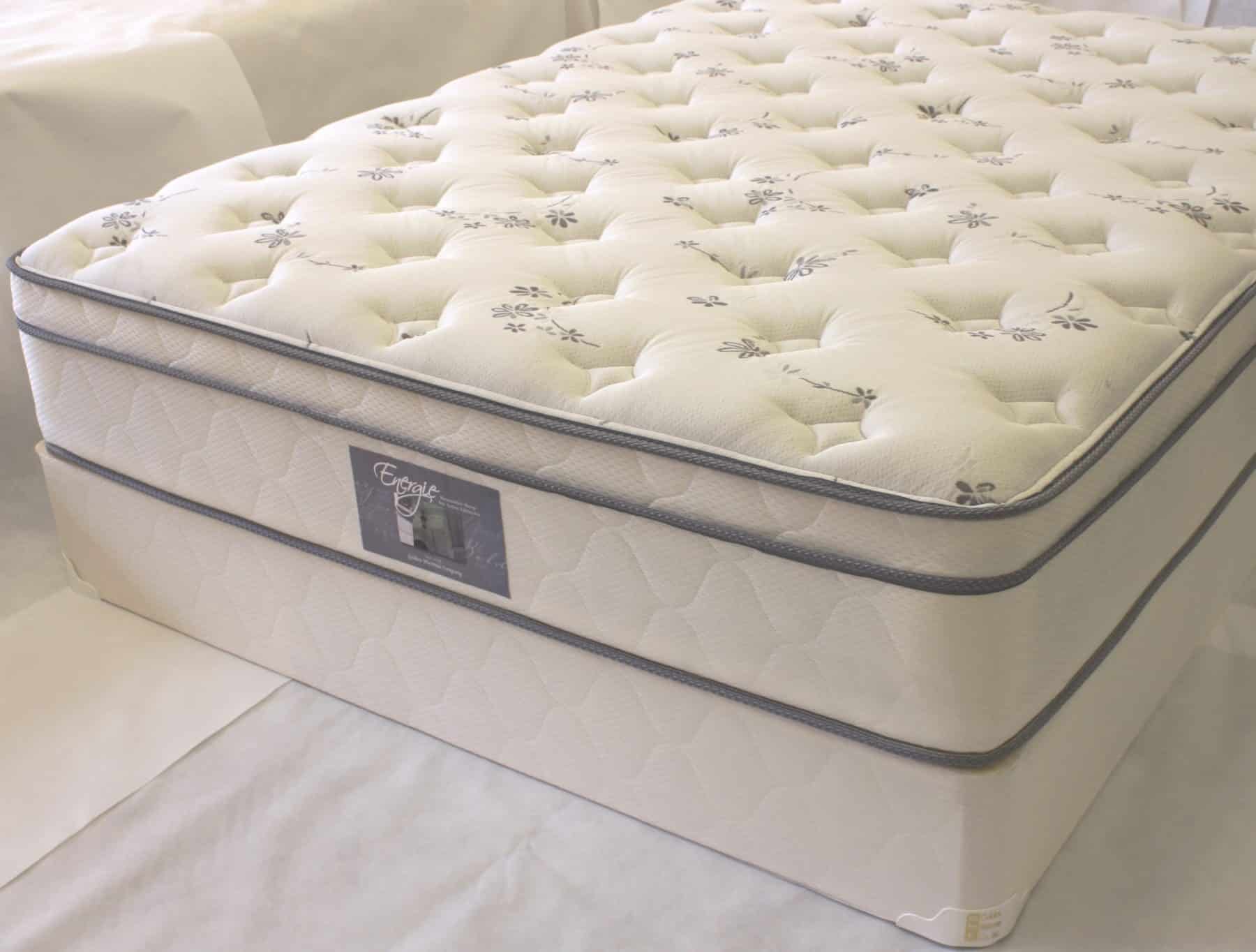 Pillowtop or Eurotop Energie
This is a top quality spring mattress with 416 Bonnell with steel reinforced edges and 13 gauge 5 turn coils.  The padding is biodegradable high density (soybean oil) 2 lb.  This mattress is durable and extremely comfortable.  (If you have had a mattress that has lasted over 10 years it is likely this same spring system).  Queen mattress is only $360.  King mattress and box is $499.  This mattress qualifies for free delivery.  Comes with 10 year warranty.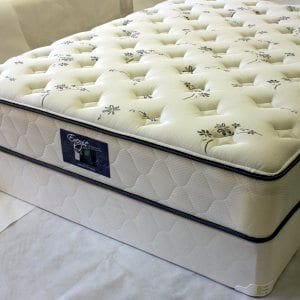 Energie Plush Mattress
This mattress offers a cotton cover / 416 Bonnell Steel reinforced spring system with steel reinforced sides / biodegradable (soybean) high density 2 lb. padding
Queen Mattress is priced at a ridiculous low price of $310
This mattress offers plenty of support for any size person and will last 3 times longer than Hampton & Rhodes, Corsicana or Serta perfect sleeper
10 year warranty
Qualifies for free delivery