Independent Pocketed Coil Mattresses
We have 5 different models to choose from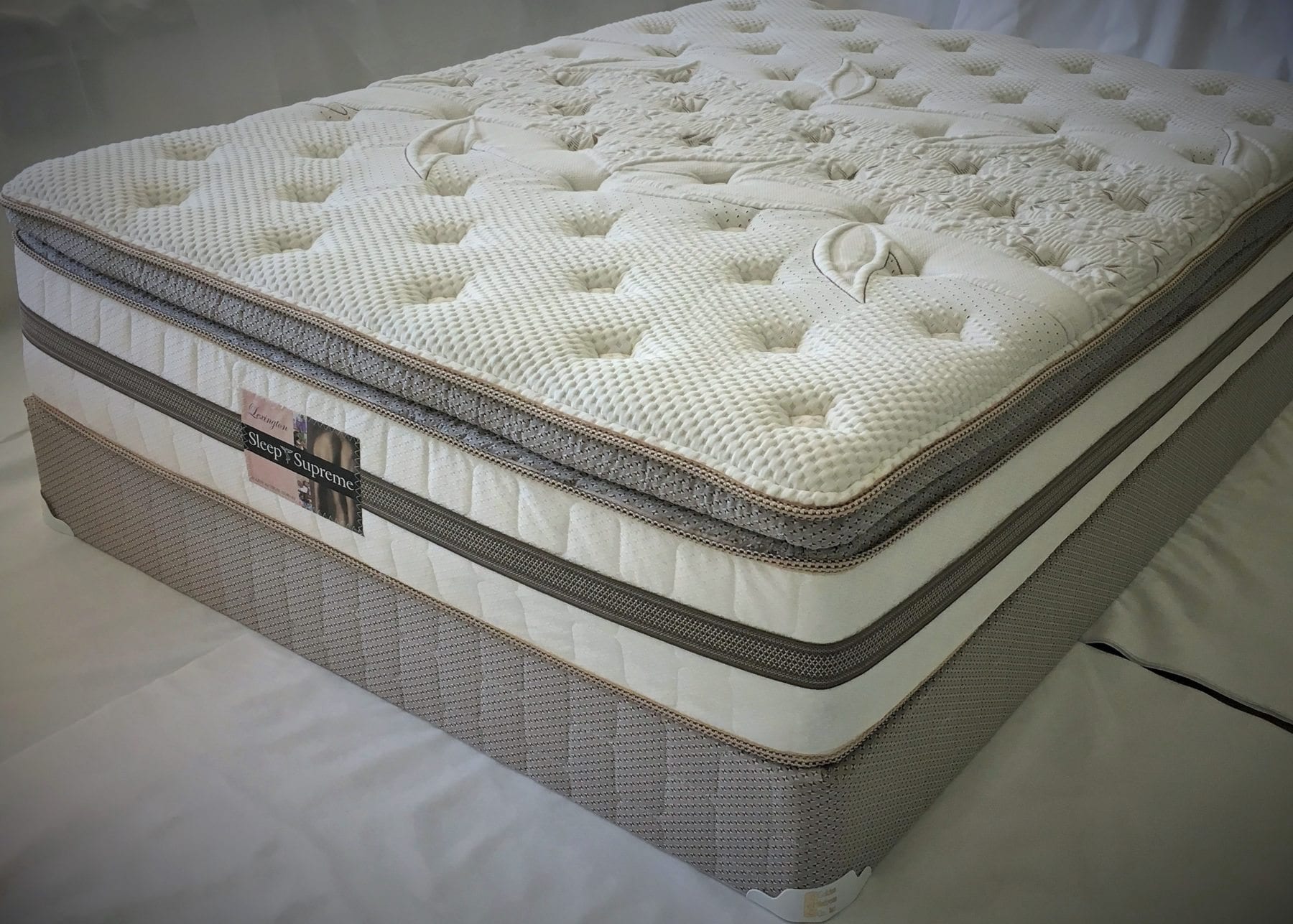 Lexington Pillowtop Top Quantum Edge System
Lexington Pillowtop Quantum Edge
These are the very top of the line and the latest technology.
Compare these to Simmons Beauty Rest which sell for $4,000 (although ours a little better quality)
These are the very best pocket coil mattresses available!
932 Coil Count in Queen for only $599
King priced at only $899
This pillowtop offers high density biodegradable soy based foam
We offer these mattresses with different tops: 2 lb. / 4 lb. Gel foam / Latex
Come try it out!
Compare our price of $699 to others at $4,000!

Lexington Quantum Edge Euro Top
The Quantum Edge is the newest Leggett & Platt independent pocketed coil spring mattress system
While others sell this mattress for $3999
Our queen price is only $675 and offers 4 lb. cool Gel Biodegradable, High density, Hybrid foam and the finest bamboo cover
Quantum Edge Pocketed Coil System
Until recently I did not offer an independent pocketed coil mattress.  I saw that the 750 and the 850 coil count systems did not well when it came to durability.
Now Leggett & Platt have come out with their new Quantum Edge system which has 932 pocketed coils.  This mattress feels incredible and is very durable.
Come try it out!
It is priced at unbelievable $699 for the Queen set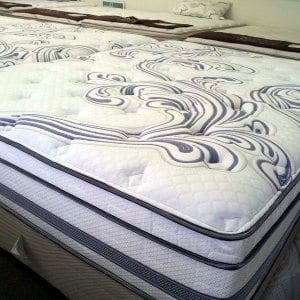 Pocketed Coil Euro with Talalay Latex
Also notice that "Simmons Black" has "memory foam". (ours is latex which is a much better product and costs much more than polyurethane memory foam).
Mattress Firm sells the poly foam queen for $4,600
Our Queen price…………every day at ($950)
You may as….How do we do it?
My answer is (No, how do they do it?)
Why pay more?  (Paying more does not mean better quality)
Leggett and Platt makes all the Pocketed Coil systems for all the mattress manufacturers in the U.S.A.
They offer 3 different versions:  (Lowest priced 750 Coils / Medium Priced 850 Coils / and the upper priced 932  Coils Quantum Edge)
(While almost all 500 mattress manufacturers offer the pocketed coil system, it is mostly recognized as a "Simmons" brand mattress)
The 750 coil count is the low end and in my opinion is not a good quality mattress therefore I do not carry it.
Most stores offer the 850 coil count probably because they cost less money to manufacture.  Mattress firm sells the 850 coil count for $3,999.  (Our 932 coil count is better)!  According to Leggett & Platt, the 932 coil count offers less roll off on the edge and a longer life.
We only carry the best (The 932 Quantum edge) and we display 5 different versions of it.
If you are shopping for an independent pocketed coil system, this is the one you want!
Go to "Mattress Firm's" website and search for the "Simmons Beautyrest Black Hybrid".
You will see that the queen mattress set sells for $3,999.
Click on "details" and see that theirs is the 850 coil count. Again, the 932 Coil count is the best.